Adobe InDesign Training in Coventry...
InDesign Introduction Course...
This Adobe InDesign Training Course is held onsite in Coventry and across Warwickshire and is designed for individuals and small company groups. It is ideal for anyone looking for an introduction to InDesign or refresher training. The Introduction to InDesign course can be delivered in all versions of the software including CS5, CS6, CS, CC and Creative Cloud 2015 and 2017.
Adobe InDesign is used across the globe by publishers, designers, marketing, construction and many others. During the course you learn to produce professional literature including flyers, POS, brochures, books and PDF documents.
Adobe InDesign Introduction Course Overview...
The Adobe InDesign Introduction Course Overview can be viewed below but we are happy to tailor the training to your specification and combine elements from other courses. By the end of the day you will You will learn how to produce spreads & layouts including flyers, corporate literature, posters, magazines.
During the InDesign course there is a short overview of Photoshop which looks at the basics of resizing an image, understand resolution and image modes RGB and CMYK which are common flows that crop up in using InDesign.
We provide Interactive Adobe InDesign Courses for ebook publishing & interactive design for digital design. Our interactive courses show how to use InDesign to produce online content for iPads, iPhones, Android devices & Kindles. Get in touch to find out how we can help with our InDesign Interactive Epublishing Courses.
InDesign Introduction Course Outline
Getting started with InDesign
Creating and saving a document
New document setup
Tools / panels
Document navigation

Imagery
Placing images
Editing images / graphic frames
Image formats
Graphic frames

Tab Handling


Tab palette




Tab characters




Editing tabs




Adding leaders

Colour Panels
Working with Colour
Colour Modes
Colour Swatches
Changing / Matching Colour
Understanding Colour

Smart Layout
Grids & Guides
Smart Guides
Align & Distribute Objects
Rulers (Zero Point),

Text frames




Formatting Text frames




Text frame properties




Text frame – multi column setup

InDesign & Design
Colour Harmony
Working with Typography
Breaking the Grid - grid layout
Rules of Design

InDesign & Photoshop
Brief overview of Photoshop
Image Size, Resolution
Image Mode, RGB, CMYK
Photoshop File Formats

Typography




Placing External Text (Word, RTF)




Paragraph & Character Formatting




Typography & Layout

Images
Placing & Importing Images
Resizing, Rotating, Adjusting Images
Working with Images from Photoshop
Positioning Images in Layouts
Working with Multiple Images

Type & Images
Working with Text & Images
Working with Text Wrap
Clipping Paths
Removing Backgrounds for Text Wrap
Text Insets

Printing




Preview




Preflight & Package




Export (print) to .PDF

Prices for Adobe InDesign Introduction course - onsite per day
All prices INCLUSIVE of VAT
Standard rate for one person is £275.00 all inc
A second or subsequent person £75.00 all inc
Laptop Hire £25.00 per machine per day
We are Midlands based so depending on your location in the UK travel expenses may be incurred.

This Adobe InDesign course runs onsite in Coventry and across Warwickshire including Stratford on Avon, Birmingham, Nuneaton, Warwick, Leamington
InDesign Training Courses..

.
InDesign Course Trainer...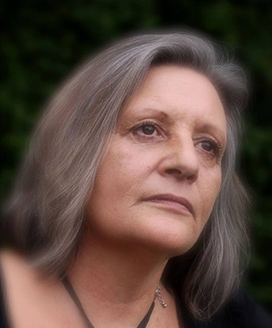 Greta runs all the InDesign courses including the InDesign Intermediate Course. She is a highly respected digital design trainer and consultant with over 2 decades of experience in corporate training. She has a large and diverse skillset and when not training can be found clicking away behind a Canon lens. Greta is published and has been technology correspondent for Writing Magazine for nearly 12 years often writing about eBooks and ePublishing.