Adobe InDesign Training Courses in the Midlands...
Adobe InDesign Training Overview...
InDesign Training Courses are held onsite at your premises across the Midlands for individuals and company groups. These Adobe courses are ideal for those completely new to the software or anyone wishing to update their current skills.
'With the need for speed' in the workplace this InDesign course demonstrates good practice by showing you how to speed up your workflow using Parent (Master Pages), Styles and templates. Because Creative Cloud is built of a number of applications designed to work together this InDeign Course gives a brief overview of Photoshop. Here you will find out how to work with Image basics such as image size, resolution and retouching and understand the complete flow of working between the different cloud applications such as Photohop and InDesign.
We run our training in all versions of Aobe InDesign up to the most recent.
The training day will show you how to create and design high impact professional looking layouts and spreads for various arenas. Learn how to produce brochures, Newsletters, Flyers, Marketing Materials, Tender documents with accurate colour proofing for print,
InDesign Introduction Course Outline
Getting Started with InDesign
Creating a New Document
Printers Marks /Bleed /Slug
Tools
InDesign Panels /Window Menu /Workspace
Control Bar/Properties Panel
Document navigation

InDesign & Images
Placing Images
Editing Images /Graphic Frame Handling
Image Formats
Fitting Options
Sizing & Resizing Images
Links Panel

InDesign Bullets & Numbering
Adding Bullets & Numbering
Editing Bullets & Numbering
Bullets & Numbering Tab Spacing
Changing Bullet Type
Apply Character Styles to Bullets & Numbering

InDesign Colour Panels
Working with Colour
Colour Modes
Colour Swatches
Changing / Matching Colour
Understanding Colour

Smart Layout
Grids & Guides
Smart Guides
Align & Distribute Objects
Rulers (Zero Point),

Text frames
Formatting Text Frames
Text frame Properties
Text frame – Multi Columns

InDesign Typography
Placing External Text (Word, RTF)
Paragraph & Character Formatting
Typography & Layout
Tracking /Kerning /Leading
Drop Caps
Adobe Typekit

InDesign Page Panel & Parent (Master) Pages
Adding /Moving /Deleting /Shuffling Pages
Create New Parent (Master) Page
Add Objects to Parent (Master)
Add & Edit Page Numbering
Facing Page Layouts
Pages /Spreads & Layout

InDesign & PDF
Create a PDF from an existing Document
Add Hyperlinks /Buttons to the PDF
PDF Presets
PDF Print /PDF Print Interactive

InDesign & Photoshop
Updating Photoshop Files in InDesign
Resize /Resolution of Images
Cropping Images
Retouching Images

InDesign Type & Images
Working with Text & Images
Working with Text Wrap
Clipping Paths
Removing Backgrounds for Text Wrap
Text Insets

Printing & Exporting
Preview
Preflight & Package
Interactive Elements for PDF
Export (print) to .PDF

Adobe InDesign Training across the UK including Nottingham, Derby, Leicester, Liverpool, Birmingham, York, Lincoln
InDesign Training Courses held onsite across the Midlands including Nottingham, Leicester, Lincoln, Stamford, Northampton
InDesign Courses...

Combination Courses...
We run a number of Combo courses including the Adobe Masterclass training.
Held over 5 days this training covers the features and techniques in InDesign, Photoshop, Illustrator.
Adobe Masterclass Training Course...
The InDesign & Photoshop course is a two day introduction to the basics of each piece of software.
Learn how to produce high quality images in Photoshop and use InDesign to professionally incorporate them in various spreads and layouts.
InDesign and Photoshop Training...
InDesign Courses...
InDesign Info...
InDesign Intermediate Training...
InDesign Interactive Course...
InDesign ePublishing Course...
Find out more...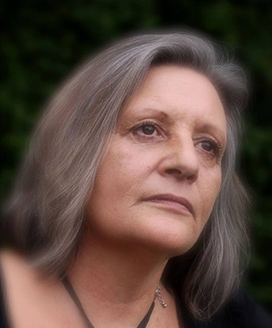 Greta runs all the InDesign courses including the InDesign Introduction Course. She is a highly respected digital design trainer and consultant with nearly decades of experience in corporate training. She has a large and diverse skillset and when not training can be found clicking away behind a Canon lens.